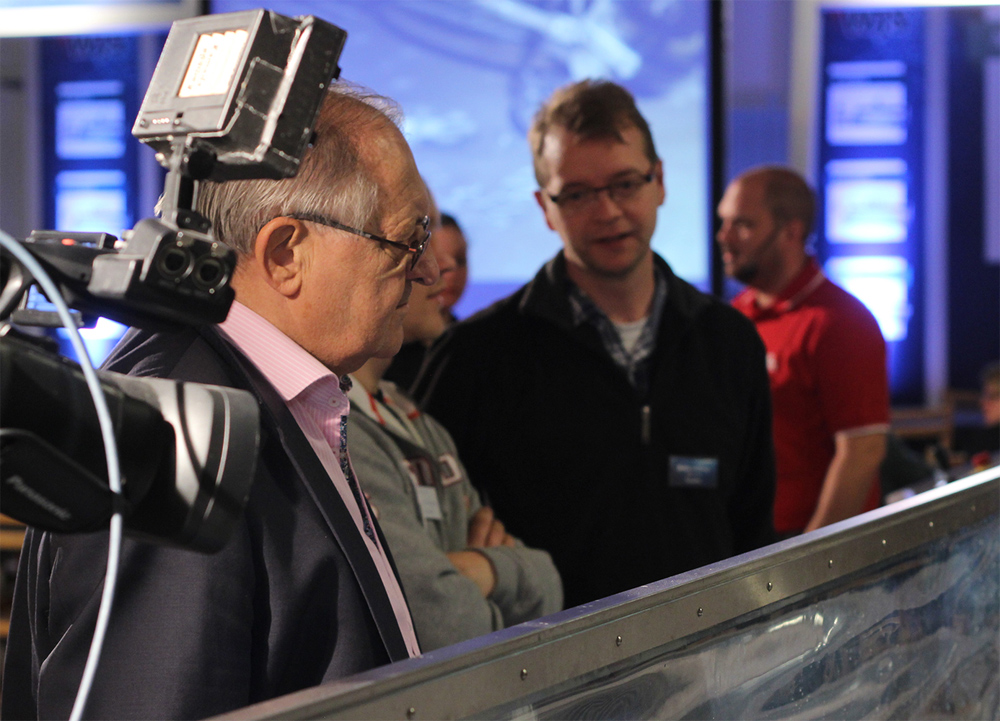 The Waterjet Annual Show - January 28th 2016, 08:00 am - 24:00 pm
2015-12-07
Together with Swedish Waterjet Lab we invite you to the 7th annual Waterjet Show. Grab the opportunity to take part when we introduce a new product range and show a complete set of water jet cutting systems at the assembly halls of Water Jet Sweden! 
Product News
Launching the Standard Machine Category. A new product range with three different packages, all inclusive, based on Water Jet Sweden technology standards.
Live Displays
Experience first-hand the complete product range from the large free-form FiveX cutting systems to the smallest Micro cutting systems. See live demos of our famous machine concepts.
Seminars
Learn about the physics behind water jet cutting and the technology that solve the challenges. Get the latest findings from Swedish Waterjet Lab.
Socialize
Meet the people behind the technology and the innovators at the waterjet lab. Socialize with others and exchange experiences.
Most Welcome to Ronneby, Sweden
Notification: Please give notice to info@waterjet.se latest at January 10th 2016.
---
Demo machines in the main exhibition hall:
T-model NCT 3020 new flying bridge standard machine
FiveX NC5 3540 – free form cutting with 6000 bar
Special NCS 4060 Hexa – six independent cutting tools
Premium NCP 4020 Duo – 2D and Beveljet cutting tool
Micro NCM 1010 especially designed for micro cutting
Event Program
08:00                   Exhibition opens
09:00                   Welcome Ceremony
09:15                   Demo: Launch of new machine platform, the T-model
10:00                   Demo: A machine with six independent cutting tools, CNC controlled.
11:00                   Presentation: Uptime and machine performance (WJS specialists)
12:00                   Lunchbreak
13:30                   Demo: Free form five axis cutting with 6000 bar
14:30                   Presentation: New IGEMS CAD/CAM for five axis cutting (IGEMS)
15:30                   Presentation: Latest R & D findings at the Swedish Waterjet Lab (SWL)
ALL DAY:             Demo: Beveljet cutting
ALL DAY:             Demo: Micro cutting
17:00                   Exhibition closed
19:00-24:00    Dinner party at event arena