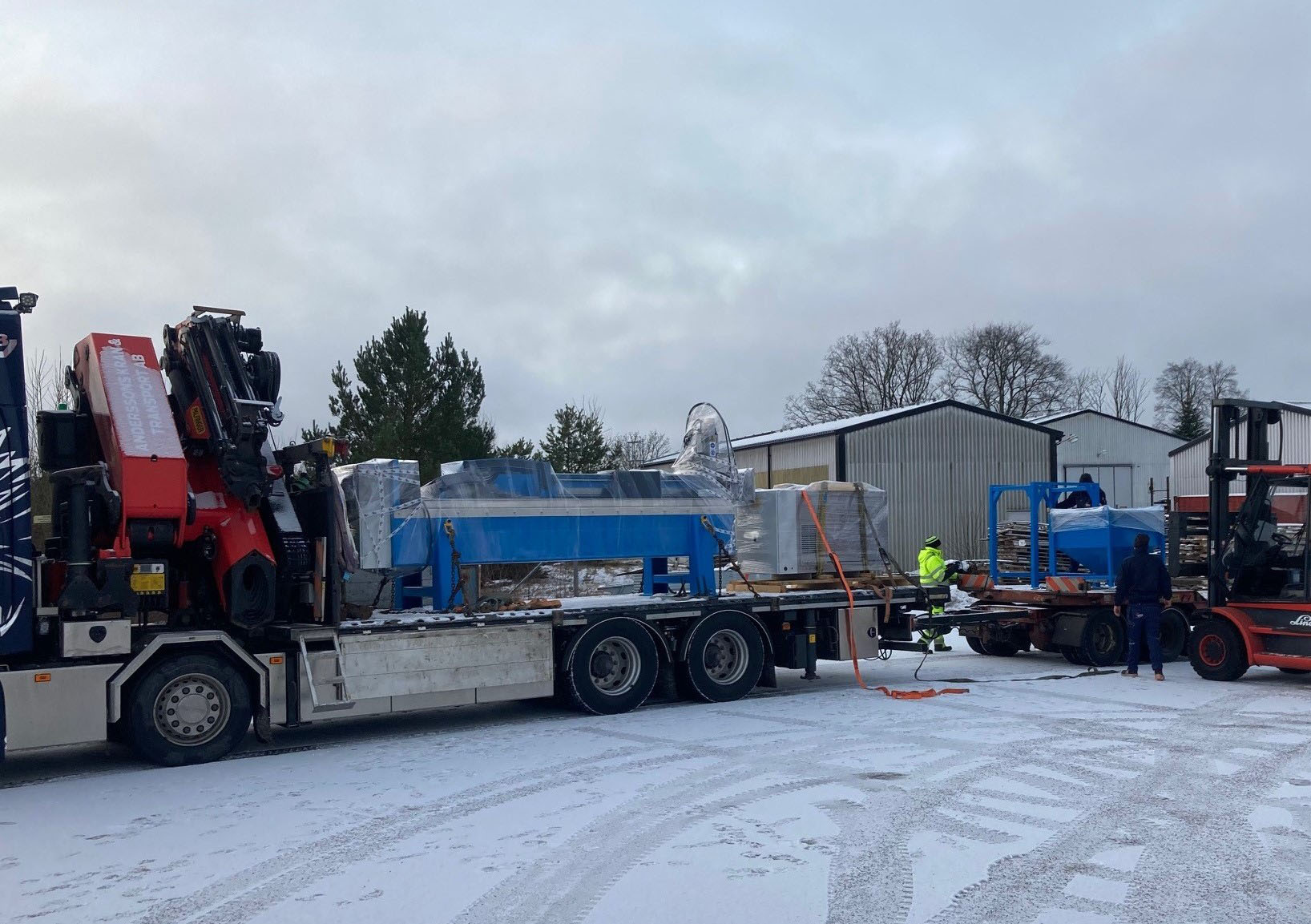 Laser cutting company switch to waterjet
2023-02-21
Forging company upgrade their machinery and choose waterjet cutting over laser. Lower cost and better adapted to production needs.
Some days ago, another truckload left the Water Jet Sweden factory. A T-model waterjet cutting system was on its way to a new customer. I got a quick chat with the Peter Rüden, salesman at Water Jet Sweden and responsible for selling the machine.
– It is a forging company in southern Sweden who has purchased the machine, tells Peter.
Many years ago, when they started their business the forging company purchased an old laser cutting machine. Now the laser machine is worn out and must be replaced.  When looking at a new cutting machine, the company decided to go for a waterjet cutting technology instead of a laser. Waterjet cutting is a more versatile cutting technique and cut almost any material of different thickness.
– A waterjet machine is a smaller investment compare to laser and cutting is also cheaper, tells Peter. Waterjet is very competitive when you make specific parts or run small series, he explains. Our T-model entry level machine met their requirements and is perfect for the task. It is straight forward 2D cutting workstation, with great performance and long lifetime. Peter concludes before he rushes of to the next customer.
ARE YOU OUR NEXT CUSTOMER? This year, Water Jet Sweden turns 30 years old and celebrates it with customers who are located in more than 40 countries. Can we also help you? Get in touch with us on + 46 457-455 440 or sales@waterjet.se. Welcome!