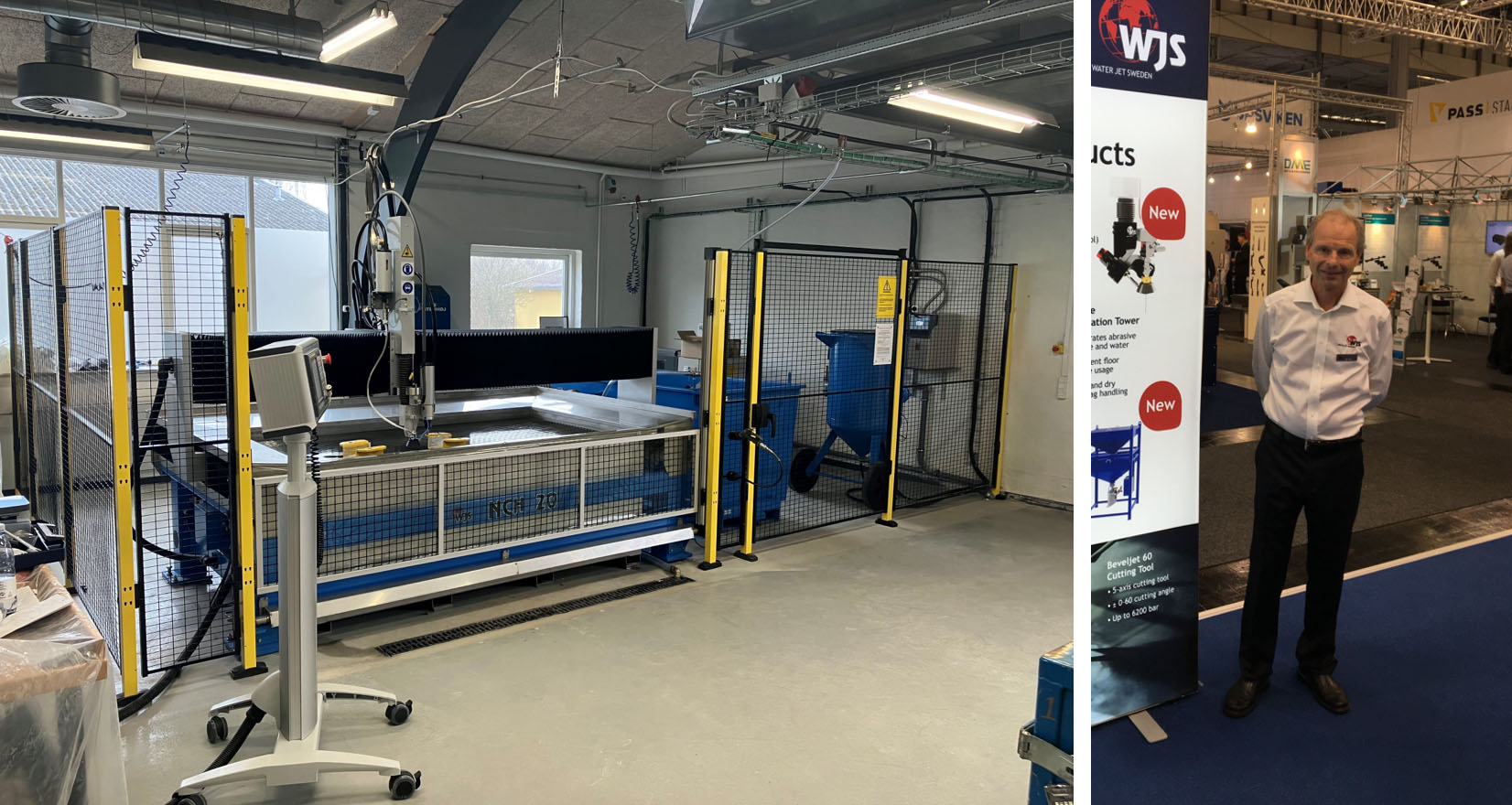 Technology shift in Denmark
2023-02-28
The industrial school in Denmark specializes in machine training in the manufacturing industry, e.g. CNC machines. Now they are switching from gas cutting to waterjet cutting. 
For years, they have been wishing for a waterjet cutting machine. A waterjet cutting system is extremely versatile. You can cut almost any material and the silky cutting edge requires none or very little finishing.  But a machine change is a big investment for a school so when it was time to replace their flame cutter, the school saw the opportunity to finally upgrade to the waterjet cutting technology.
– We had our first contact many years ago, says Peter Rüdén, Sales Manager for Water Jet Sweden in Denmark. The school representatives told us that we have a good reputation and visited us at one of our Open House events. We kept in touch and they promised to come back when it was time to replace the old machine," Peter continues.
After a thorough purchasing procedure, the industrial school decided to invest a 2 x 1 meter NCH machine from Water Jet Sweden with a complete system for sludge handling. A long-term investment where the quality and service life of the machine is important. The school also valued the proximity to Water Jet Sweden's famous service and support.
– The machine has just been installed and next week I will go there to check that everything worked well and they are happy with their new gem, Peter concludes with a smile.
This year, Water Jet Sweden turns 30 years old and celebrates it with customers who are located in more than 40 countries. Can they also help you? Water Jet Sweden can be reached at + 46 457–455 440 or sales@waterjet.se.