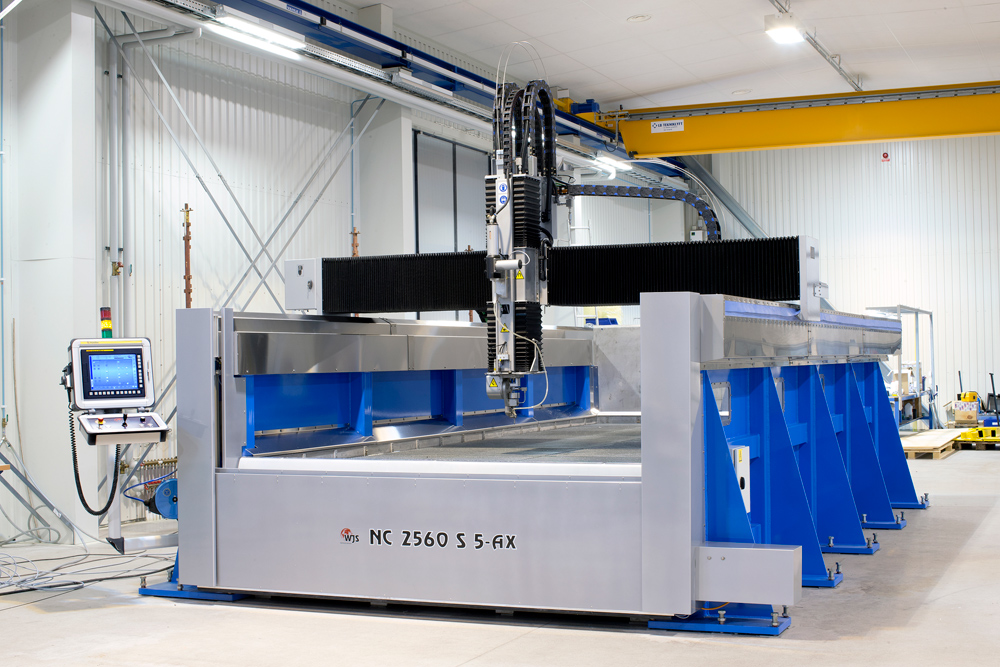 High demand for advanced FiveX machine systems
2018-01-12
In 2017 the demand for the FixeX machine systems has increased significantly. At the moment production hall 3 is filled with frames and equipment for new FiveX machines being built for customers in China, USA and Europa.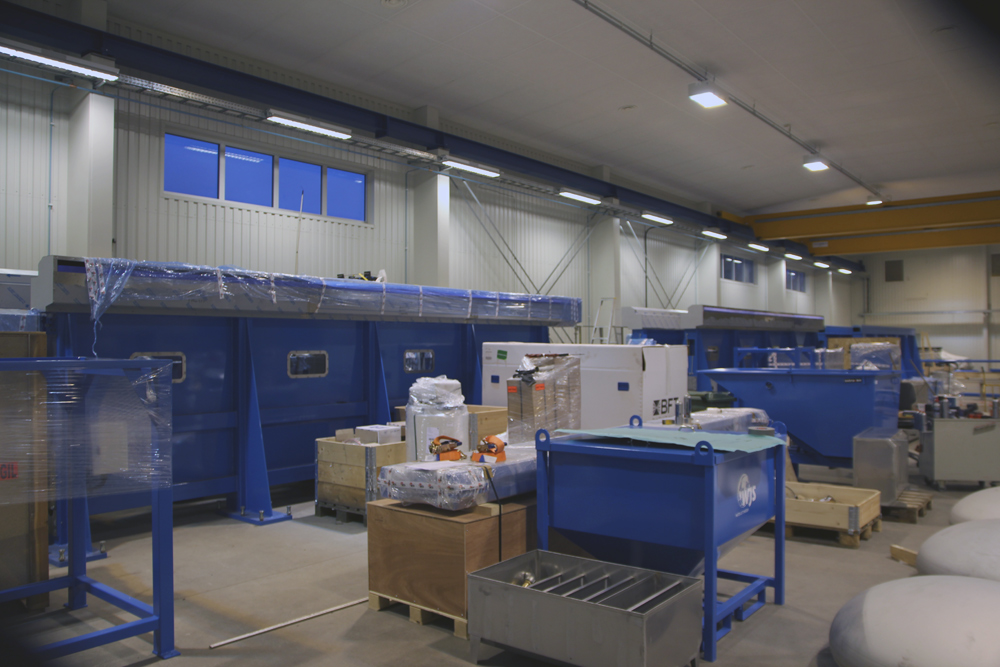 FiveX machines are commonly used in high tech industry sectors like aerospace, aircraft, liquid/gas and power industry all over the world.
WJS FiveX machines are advanced and bespoke abrasive cutting tools designed for specific 3D cutting requirements.
– As water jet market evolve the demand for this type of cutting solutions has increased, which also is one of the fields of our expertise, says Lennart Svensson, CEO at Water Jet Sweden.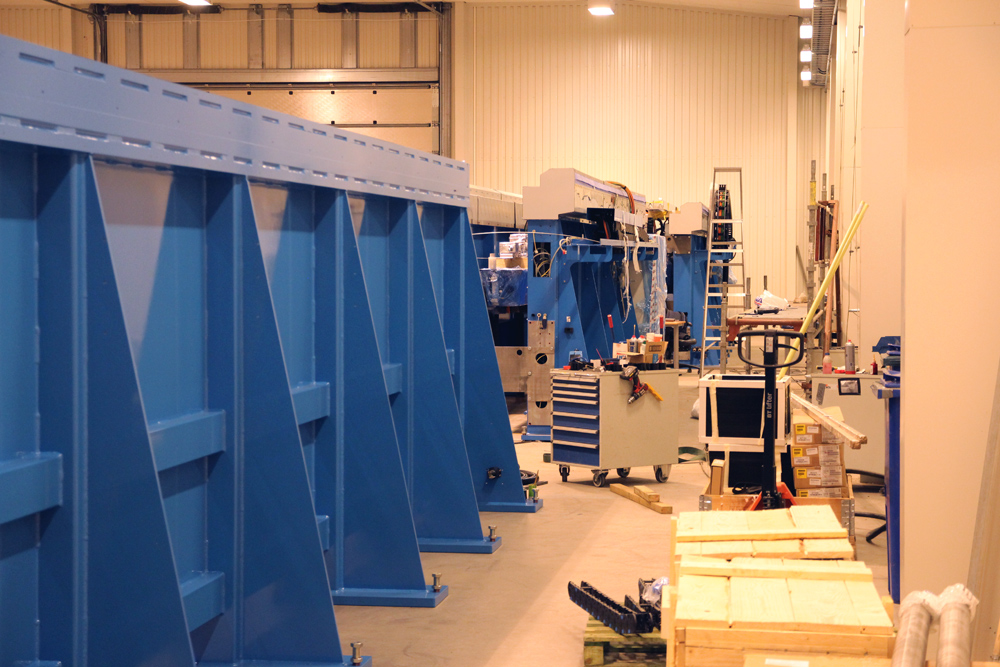 The FixeX machine system is built with Water Jet Sweden's most advanced technology enabling a 0-91 degree cutting angle. Exceptionally stable design enable an extra-long Z-movement up to 1500 mm,  keeping extraordinary repetition and positioning accuracy, while conducting high precision free form abrasive waterjet cutting in full 3D.
An Intelligent Probe Interface, integrated with a large library of measurement cycles, simplifies job preparation and programming. Full size wall design and automated stainless-steel back and frontal protection keep operators safe while conducting free form 3D cutting in space.