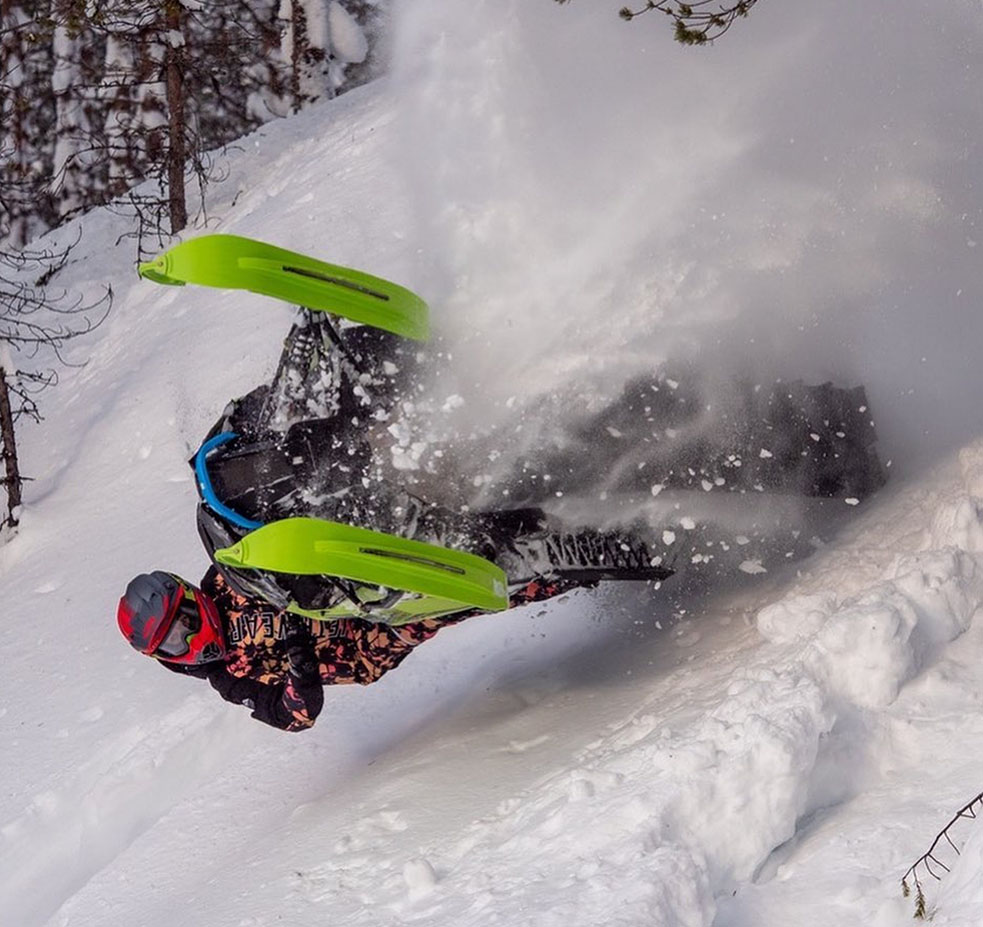 From powersport star to international industrial entrepreneur
2021-09-08
NIAKB is a fast-growing company in industrial services. The company offers most within service and maintenance, refurbishment and new construction as well as consulting services. Two young powersport aces lead the business with the same courage, creativity and persistence that have characterized their sporting career. And the company keeps growing.
Fast-growing success company
NIKAB was founded by Tim Marklund in 2015, at the time best known as a successful and daredevil snowmobile and motocross driver. After a broken back, at the risk of being crippled, Tim made his way back to the sport with a lot of persistence while exploring new opportunities for the future. Full of will and creativity, film projects, events and products for motorsport equipment. One of the projects was Norrlands Industri och Konsult AB, NIKAB.
NIKAB's services were quickly appreciated and the company grew rapidly, today they are established in the three resorts of Piteå, Skellefteå and Umeå with assignments all over the world. Just over a year ago, racing buddy Adam Thomelius joined as a partner. Together they have a strong team with a lot of energy, competence and genuine service spirit. NIKAB currently has around 40 employees and continues to grow as more and more customers discover the company's capabilities. Both in Sweden and the rest of the world.
Creative solutions and sustainability
There are always new things going on at NIKAB and we got a chance to have a chat with Ida Määttä, Head of HR and Organizational Development.
– "We work with welding and industrial repairs, all forms of maintenance and new construction", says Ida Määttä. "We solve most things for industrial plants. In the immediate area, customers largely consist of the large industries such as mines and pulp industries, but we work on all kinds of exciting projects. It can be things like creative bar interiors or a private person who needs a special staircase. Or check out our product MADDECKS for example."
NIKAB helps everything from local companies to major international players such as Smurfit Kappa, Northvolt, Skanska, ABB, WT Energisystem and LKAB.
– " We are quite well known in Norrland and Sweden but it is not so well known that we have customers all over the world. Now we work in Kazakhstan where we weld in ABB's electric motors, and soon we go to Peru. These customers come to us because we have such skilled welders and can deliver welding assignments with high quality and precision. Sustainability is important.
Recently invested NIKAB in new premises equipped with water cutting machine.
– "We represent creative solutions and sustainability. If it is possible, it is better to repair instead of buy new. We'll figure it out most of the time. Nothing is impossible. Then it is good to have a water cutter," concludes Ida.
Waterjet cutting for improved service
Johan Ceder has many years of experience in waterjet cutting. For NIKAB, waterjet cutting was a completely new technique. In connection with the procurement of a new machine, Johan contributed with special expertise. Today Johan is employed at NIKAB with responsibility for water cutting. He appreciated joining a young ambitious company. A company that constantly wants to improve and grow with young energetic leaders.  A creative environment where anything is possible and you get space to grow.
– "The basic idea is that you can do most things with a waterjet cutting machine", says Johan Ceder. "We work with industry in a very expansive region, with companies such as Northvolt, LKAB and several paper mills where downtime costs a lot of money. They want their parts now and not in three weeks. With our own waterjet cutting machine, we get short lead times and can ensure that we deliver the best products. With our own machine, we can be more innovative and test new solutions.
As in NIKAB's own operations, quality, guarantees, support and spare parts were important in the choice of waterjet machine supplier. Reliability and susainability.
– "Everything has worked out exactly as I expected since we installed it two years ago. No strange surprises. The old machine could sometimes things up by itself, but it never happens with the machine from Water Jet Sweden. It always delivers according to plan.
Waterjet cutting is a natural process and there is much to be gained by fine-tuning the settings to optimize the cutting result.
– "I notice that the support team really knows their stuff and has been around for many years. They are quite skilled. I always get good help and the spare parts always come quickly when I order," concludes Johan.
Towards new goals
NIKAB is only at the beginning of their journey. The potential is great and the projects are many. Water Jet Sweden looks forward to new projects and thanks for the trust they have gained as a supplier.
Lennart Svensson, CEO of Water Jet Sweden, concludes.
-It is a young organization and the company has the future ahead of it. We are proud to be part of helping them on their journey of success.