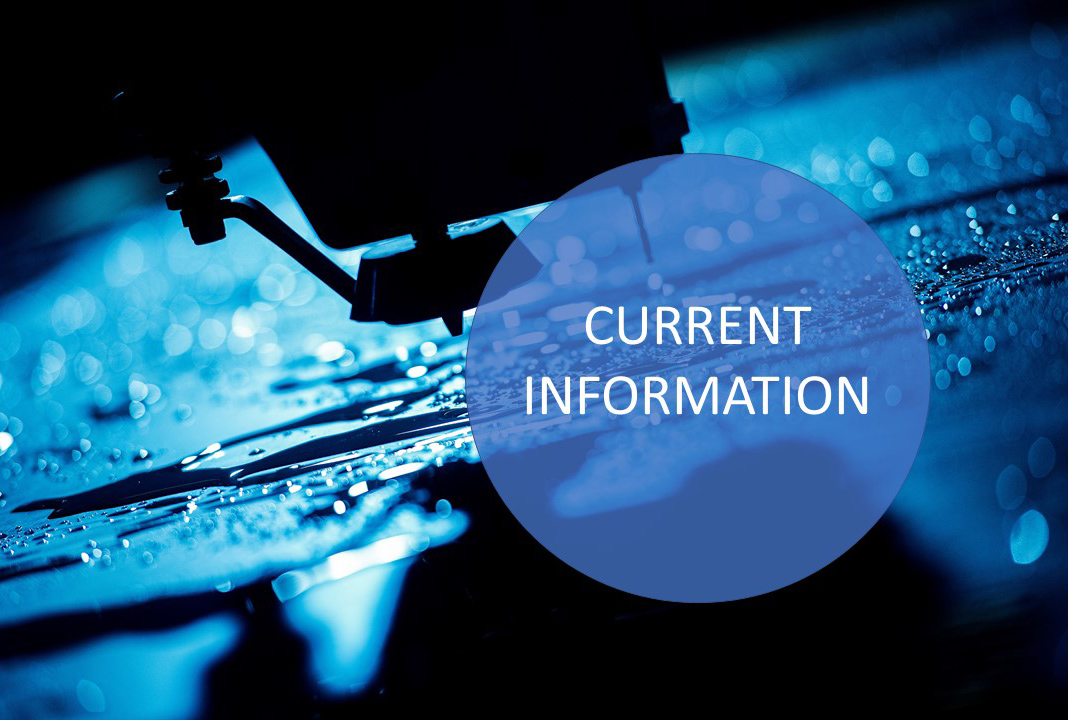 Current Information Covid-19
2020-03-25
Dear customers and partners,
With this message, we would like to inform you that our business is active as usual. Sales, production and customer service teams work as before to serve all our customers and partners.
The Corona virus has taken hold of the world and we are facing unprecedented challenges. It is turbulent times that affect all of us where cooperation and service are put to the test.
Service and support
Our waterjet cutting specialists are available 24/7 to help you with questions about and troubleshooting of machinery, high pressure pumps, control units, electrical systems and CAD/CAM software.
Spare parts
In cooperation with our established suppliers, we ensure that the spare parts you need are available for fast delivery. As usual, we send spare parts the same day you order them!
Precautions
We are closely monitoring the development in society and government guidelines and we have put in place a range of precautions to ensure the health of our staff and to prevent spreading the infection. External contacts are held, if possible, via phone and video. All external visits to our plants must be pre-notified for assessment and health declaration.
This way we can offer same service level as before, but in a safer manner.
Welcome to contact us
Water Jet Sweden
Contact Water Jet Sweden: https://www.waterjetsweden.com/contact-us 
The Public Health Agency of Sweden (eng):  https://www.folkhalsomyndigheten.se/the-public-health-agency-of-sweden/