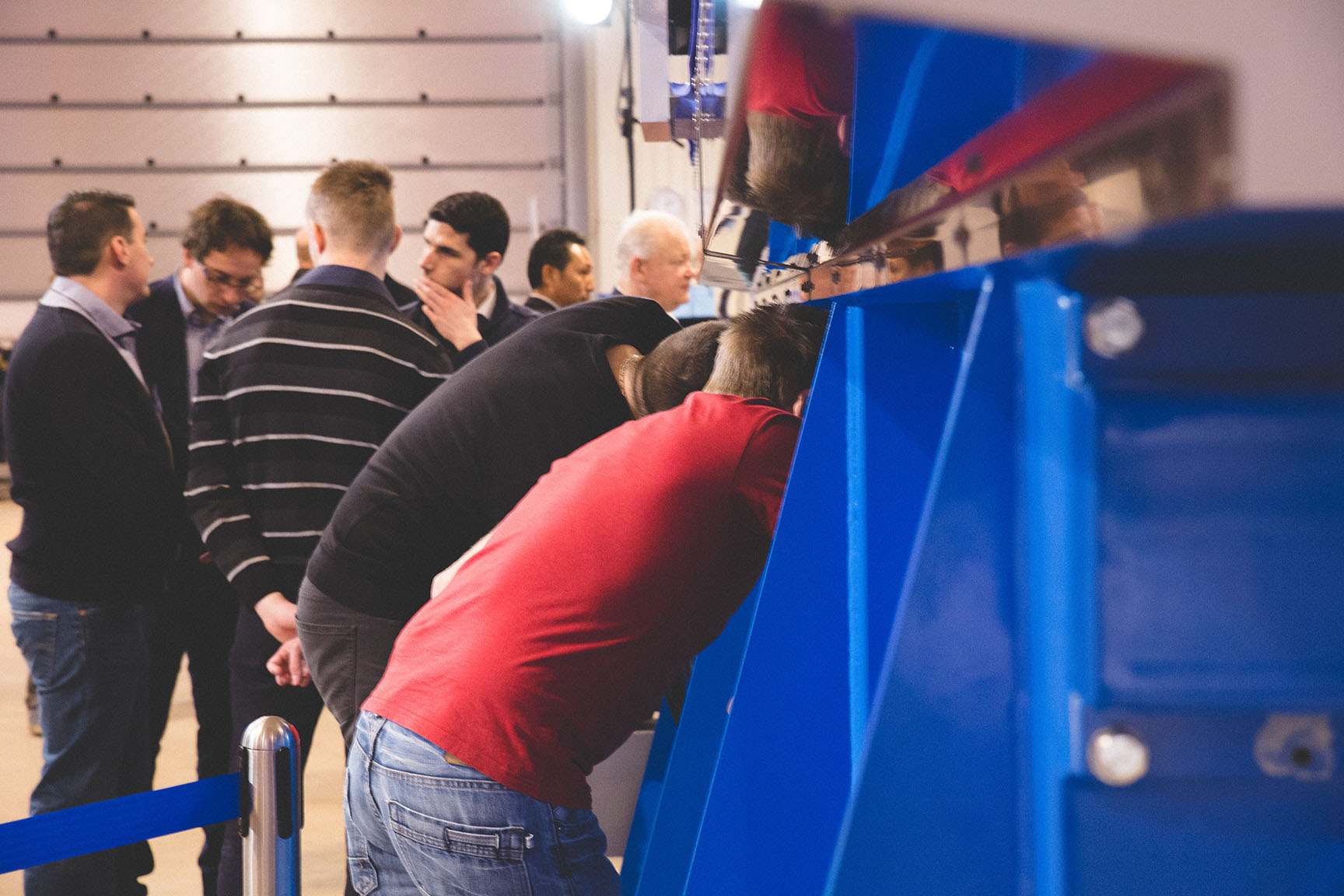 Waterjet Sweden launches world news at EuroBlech 2022!
2022-09-28
On October 25 at 10:00 am is the unveiling and world premiere of the new Ultra. A completely new machine concept from Water Jet Sweden. The concept takes you into the future of advanced and flexible waterjet cutting.
After four years of waiting, it's time for the EuroBLECH trade fair in Hanover again. As in previous years, you will find Water Jet Sweden in the Hannover Messe's Hall 12, stand F164 at the entrance, but with the big difference that this year a world news is presented.
– The pandemic has affected us like any other company, but with a stable base, we have been able to continue developing customer relationships, our business and not least new products, says Lennart Svensson, CEO of Water Jet Sweden.
In 2020, Water Jet Sweden Released Alphajet TVL Cutting Tool which offers a new level of angle compensation. Since then, Water Jet Sweden also launched new efficient systems for abrasive delivery and sludge management. And now it is time for a completely new machine model! Unveiling of the new Ultra takes place on October 25 at 10:00 a.m., Hall 12, Booth D164.
– The market for waterjet cutting has developed and end customers' requirements for waterjet cutting are cautiously getting more advanced. Even more companies discoverr new areas for waterjet cutting technology to meet new and complex manufacturing needs. The machine we are now launching is designed to both meet today's requirements and the needs of the future," says Lennart Svensson.
Welcome to the cutting edge of an ingenious technology.
Water Jet Sweden
About Water Jet Sweden
Water Jet Sweden develops, manufactures and markets advanced solutions for water jet cutting and provides a quality aftermarket offer with service and parts. Since 1993 we strive to be the obvious first choice for customers worldwide who seek solutions in water jet cutting of high quality and high technical content.
Contact person:
Lennart Svensson
CEO & President
+46 457 45 54 56
lennart.svensson@waterjet.se