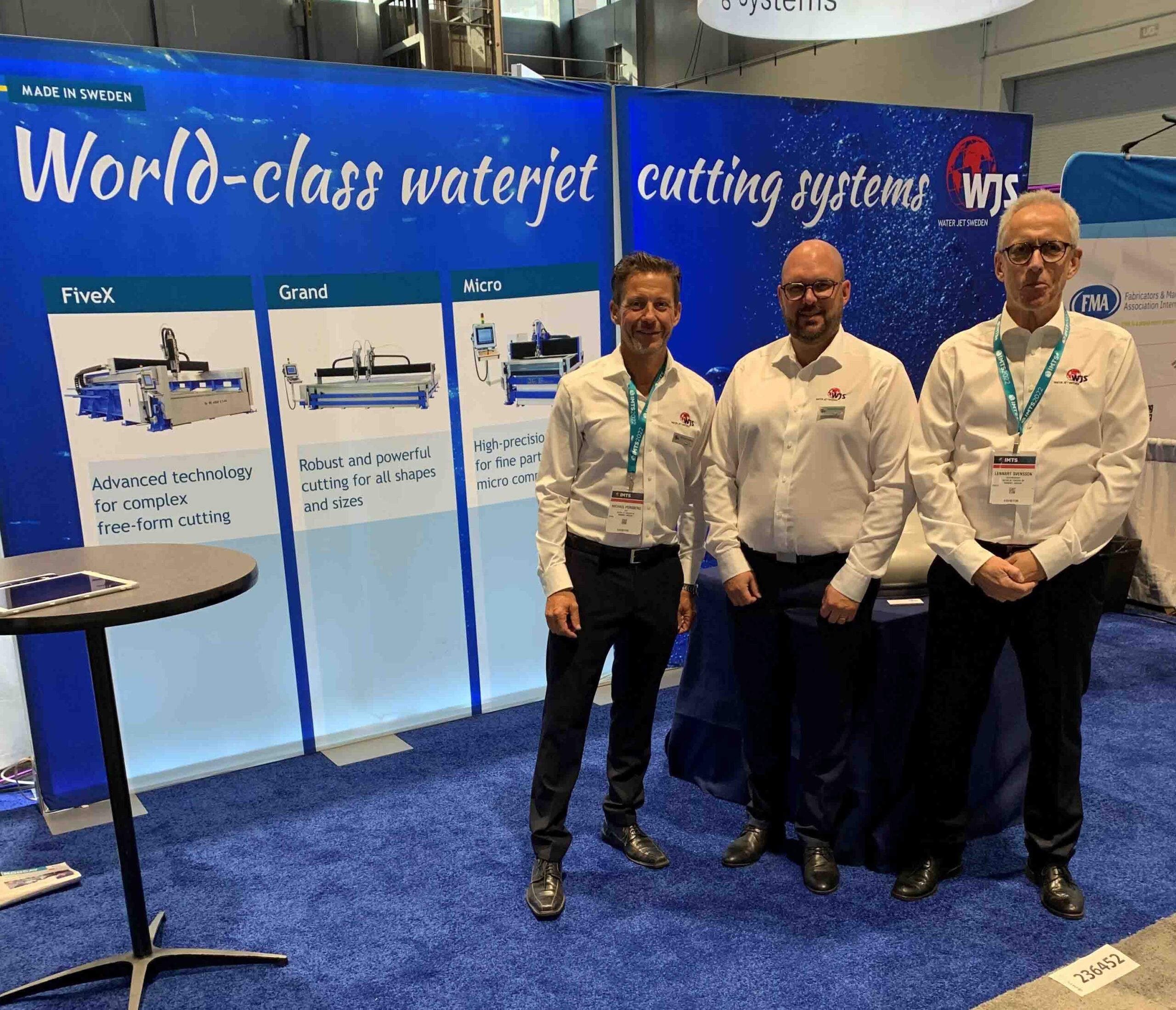 See you at Fabtech in Chicago, September 11-14, 2023!
2023-06-20
Welcome to Fabtech 2023! Let's meet and talk about leading waterjet applications, and how they can improve your business. Meet our experienced staff and discover a broad range of new opportunities.
Our team can give you insights about technological achievements and successful waterjet applications within aerospace, energy, transportation, construction, medical and other high-tech industry sectors. Replacing laser and Wire EDM or just implementing new, improveprocesses.
Water Jet Sweden develop, manufacture and market advanced solutions for water jet cutting and provide a quality aftermarket offer with service and parts. Each machine order is treated as a unique project, meeting specific customer needs and requirements. Each customer is seen as a long-term family member with life time support. In 2023 we celebrate our 30-year anniversary.
Meet us in Hall A, Booth 5061 at McCormick Place in Chicago, September 11-14 2023, just opposite KMT Waterjet our high-pressure pump supplier and partner since 1996.
Read more and book a meeting at https://usa.waterjetsweden.com/