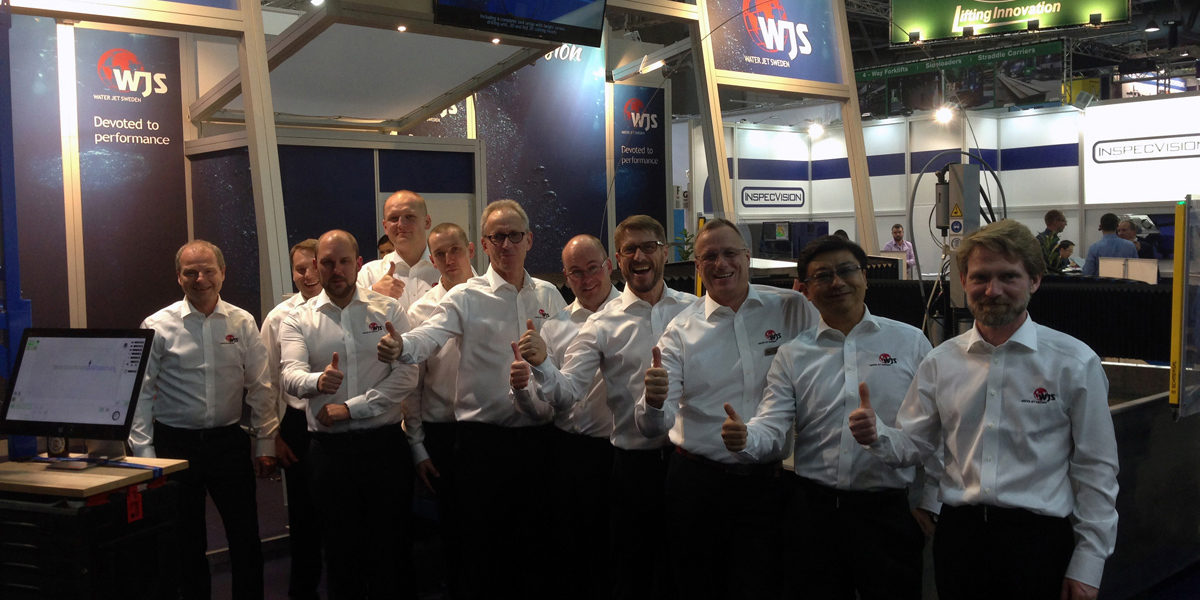 International success at EuroBLECH 2016
2016-11-28
The 24th International Sheet Metal Working Technology Exhibition, EuroBLECH 2016 in Hannover October 25-29, was a true European and International meeting point for water jet machine purchasers. After summarizing the six day event the Water Jet Sweden sales team could conclude that is was a very active exhibition this time, with lots of visitors in the exhibition halls and a long list on new potential customers, representing 15 different countries.
Introduction of a new machine model
In the exhibition booth of Water Jet Sweden, the new T-model water jet machine system brought a lot of attention. The multi-purpose, entry level water jet machine is based on the same quality design principles and part as the other machine models. Made in Sweden, with real CNC control, hydraulic pumps and the five year performance warranty.
Broad range of applications
The new "Standard" machine category, with the T-model and H-model machines, is complementary to the popular Select machine models. T-model and H-model makes Water Jet Sweden's high quality, long life waterjet cutting technology available for a range of new market segments. Today Water Jet Sweden offer one of the broadest product portfolios in the world, offering waterjet cutting tools for everything from small micro parts to huge ship or aero plane units. Cutting almost any material using the same cutting tool. Do you want a machine design for competitive advantage – please just ask!