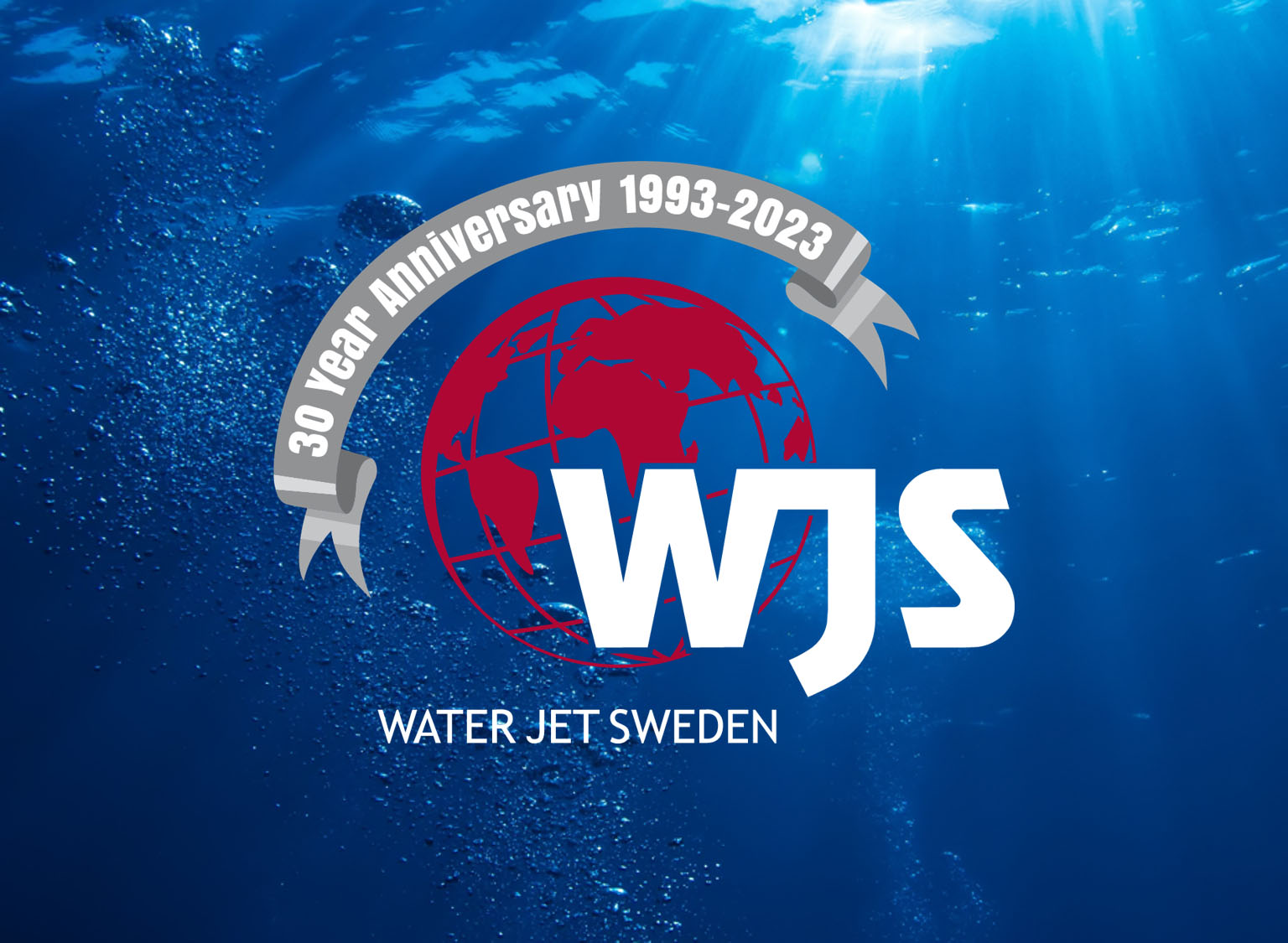 30 years devoted to performance
2023-02-14
Already in 1978 was Ronneby a hotspot for waterjet cutting in Sweden and Jan Ryd began to work with and develop the waterjet technology. In 1992 Jan and his two sons Tony and Arne decided to offer commercial waterjet cutting services. They designed and built their own waterjet machine in a private garage and started the company Water Jet in 1993. 30 years later the Ryd family is majority owner of a successful business with over 900 waterjet machines installed all over the world.
First 10 years
1993 – The company Water Jet was officially founded.
1994 – First external machine order. Selling their own design and built waterjet machine
1996 – Water Jet win the Innovation Price at the Technical Trade Fair in Stockholm.
1996 – The company move into a new production hall for cutting services and machine building.
1998 – Subsidiary in Germany.
1999 – The company win the international procurement at Daimler Chrysler Aerospace, producing test parts with outstanding quality. The international breakthrough.
2000 – First machine order to Asia
2001 –  Subsidiary in Poland.
2001 – First machine order to North America
2001 – First machine order to Africa
2001 – New production facility is built with Assembly Hall, Office and Logistics Center
2001 – First FiveX machine is built – for abrasive waterjet cutting in full 3D.
10-20 years
2004 – First machine order to Australia
2005 – WJS Demo Center is opened for tests and process development.
2006 – The new production facility is extended with Assembly Hall 2
2013 – Beveljet 45˚ cutting tool is launched
2008 – Subsidiary in China – WJS Pacific
2008 – The production facility is extended with Assembly Hall 3
2013 – Beveljet 60˚ cutting tool is launched
20-30 years
2014 – NCM Micro machine is launched, for micro parts manufacturing.
2016 – T-model entry level machine is launched
2020 – Alphajet TVL cutting head is launched. A new generation of taper angle control.
2022 – FiveX Ultra machine is launched. A step into the future of advanced waterjet cutting. ±0 -120˚ cutting angle.
2023 – Over 900 machines installed in more than 40 countries around the world.
Still, no machine has been taken out of production for being stale.