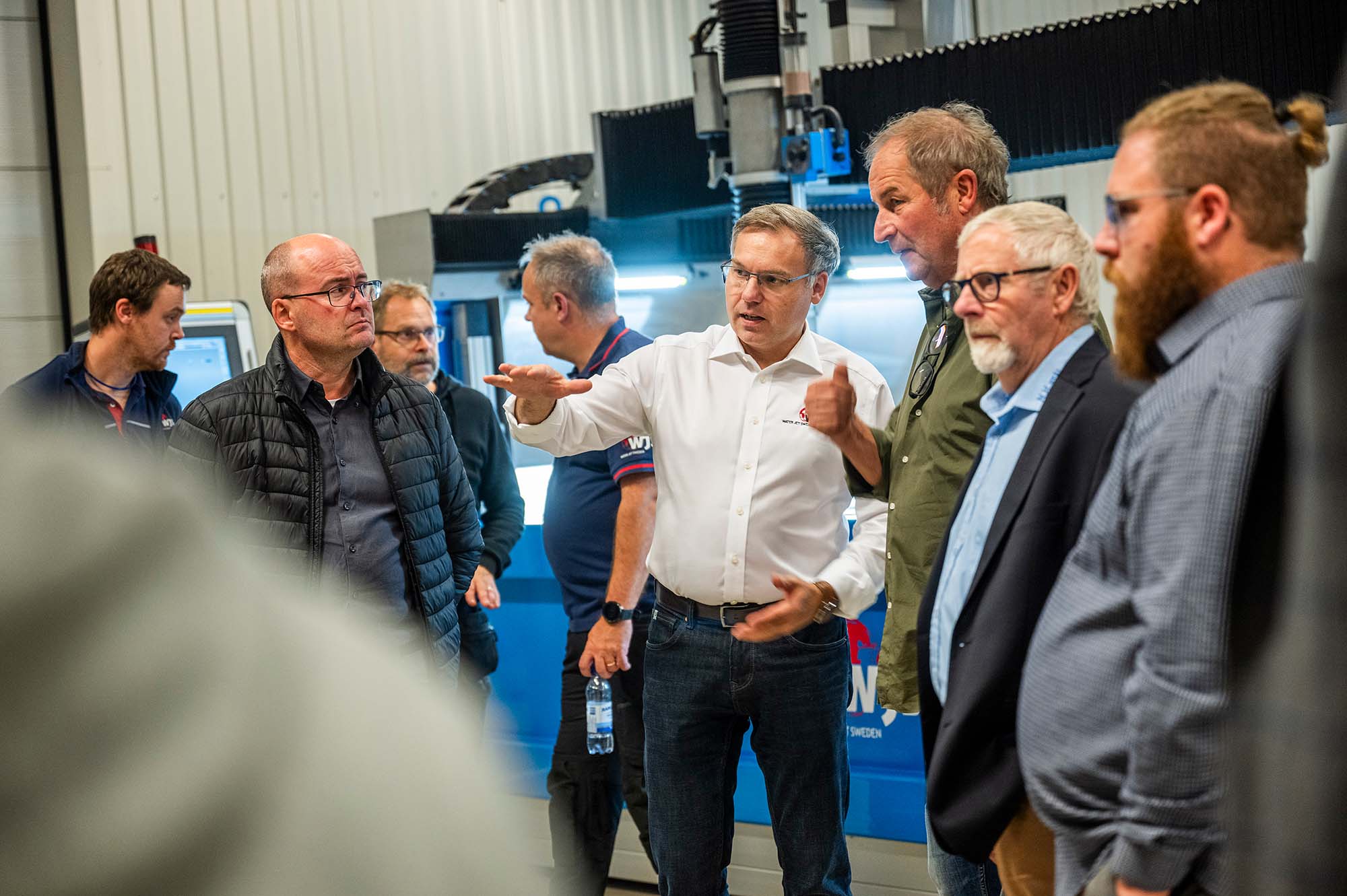 WJS Tech Day 2023 – forum for frontline fabrication
2023-11-15
A cloudy day in October, a group of people from different parts of Europe visited Water Jet Sweden's headquarters in Ronneby. The occasion was WJS Tech Day. A new frontline waterjet management forum where customers were invited to experience the latest within waterjet cutting.   
The purpose of WJS Tech Day was to help customers stay ahead by sharing the latest in waterjet cutting as well as the experience and knowledge of the company's waterjet specialists. With a limited number of participants, there was room and time for both theory, practice and in-depth discussions.
On the agenda were news in 3D waterjet cutting, bevel cutting, waterjet cutting with angle compensation, micro cutting and more. All presented in the form of real customer cases and live demonstrations.
– It was a very good meeting and a new experience for all of us, concluded Rafal Zawadzki from Poland. Very interesting customer cases, especially the 5ax Ultra and ALPHA cases, which Tony presented to us in the end.
An opinion that is also shared by Sascha Wessel from Germany.
– I think it was a good event, says Sascha. It's great to have the smaller format because it makes it much easier to get in touch with the different people.
This was the first WJS Tech Day, but it's likely to be a recurring event for customers who want to stay ahead of competition.
– The general response from customers has been very positive," concludes Lennart Svensson, President and CEO of Water Jet Sweden. This is an event will continue to develop and invite new customers to Tech Days in the future, Lennart concludes.